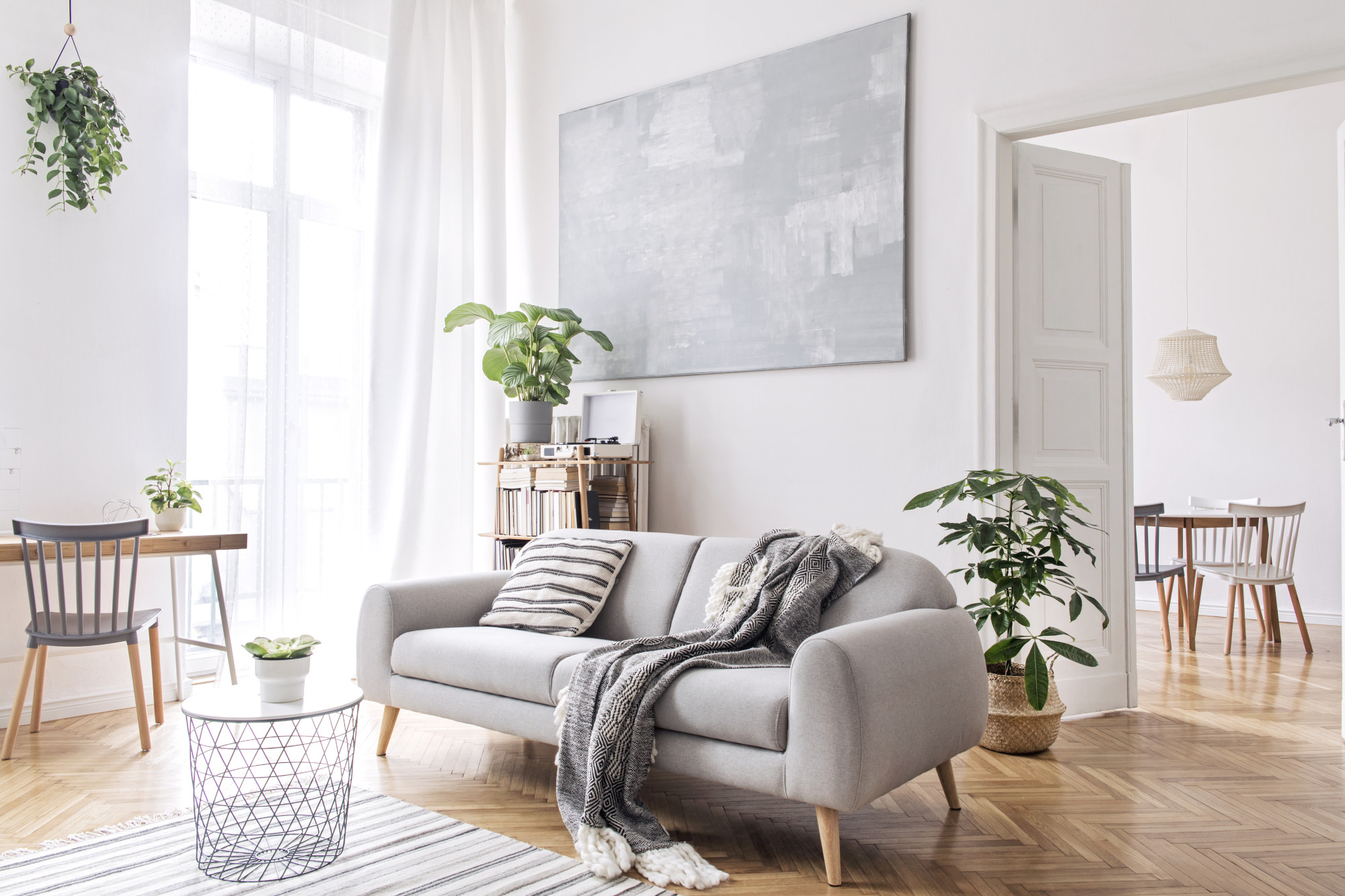 Homes are selling for more money than ever. If you've been looking for an opportunity to sell your house, this might be it.
When you're selling a house the conventional way, you need to start by staging it. Staging a house will show buyers what they can expect when they move in. You wouldn't want to show your house while it's messy and too personalized, right?
We're here with a few top tips for how you can stage your house for a quick sale. Read on to learn more.
1. Touch Up Your Wall Paint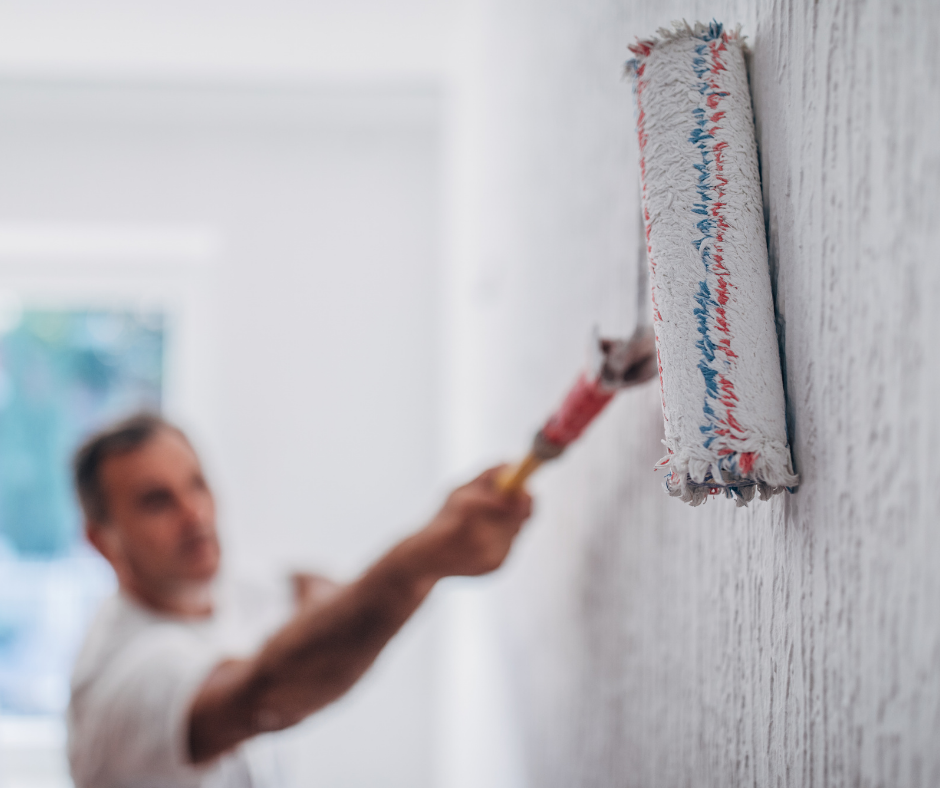 You might have to do a bit of interior painting if you're going to stage your home for sale. Staging a house doesn't require a completely fresh paint job, but you don't want any chips, scuffs, or significant discoloration.
Try to find the paint that you initially used for your walls. If you've never painted, get a paint match from your local home improvement store.
You may end up having to re-paint entirely if you want to get more money out of the sale of your home. This is especially true if certain rooms are "difficult-to-sell" colors.
For example, bold and bright colors can make it harder to sell a home unless you find the perfect buyer. Some potential buyers love the idea of bold statement walls, but many want to be able to see their future home with a more neutral palette. They want to be able to paint the walls their own way, so they want to avoid anything that would be difficult to paint over (like dark colors, interesting designs, or black paint).
Alternatively, you could use peel-and-stick wallpaper for statement walls. You get the best of both worlds.
2. Refresh Your Cabinets
Are your cabinets looking outdated? This can make a bathroom or kitchen look unappealing. If you don't want to spend the money to replace appliances and plumbing, you can fix the problem by "staging" your cabinets and fixing them up.
Again, it's a good idea to paint them if they're looking chipped or faded (or even if they just need to be refreshed). A quick paint job can make a huge difference!
After that, replace the handles. You'll be shocked at how big of a difference new handles and knobs make on cabinets and drawers. You can transform them into vintage-looking pieces or modern ones in only a few minutes.
Bonus: it's not likely that people will be snooping through your things, but just in case, stock your bathroom cabinets with plush towels, so they look almost hotel-like. This will hide your personal belongings and make the home look more polished to potential buyers.
3. Consider Renting Furniture
You love your own furniture, but that doesn't mean that anyone else will. If you're staging a home while you still live in it, it's a good idea to rent fresh and clean furniture (especially if you have "eclectic" taste).
We recommend opting for an aesthetic that's both minimal and comfortable. Aim for matching colors or white furniture.
4. Declutter Everything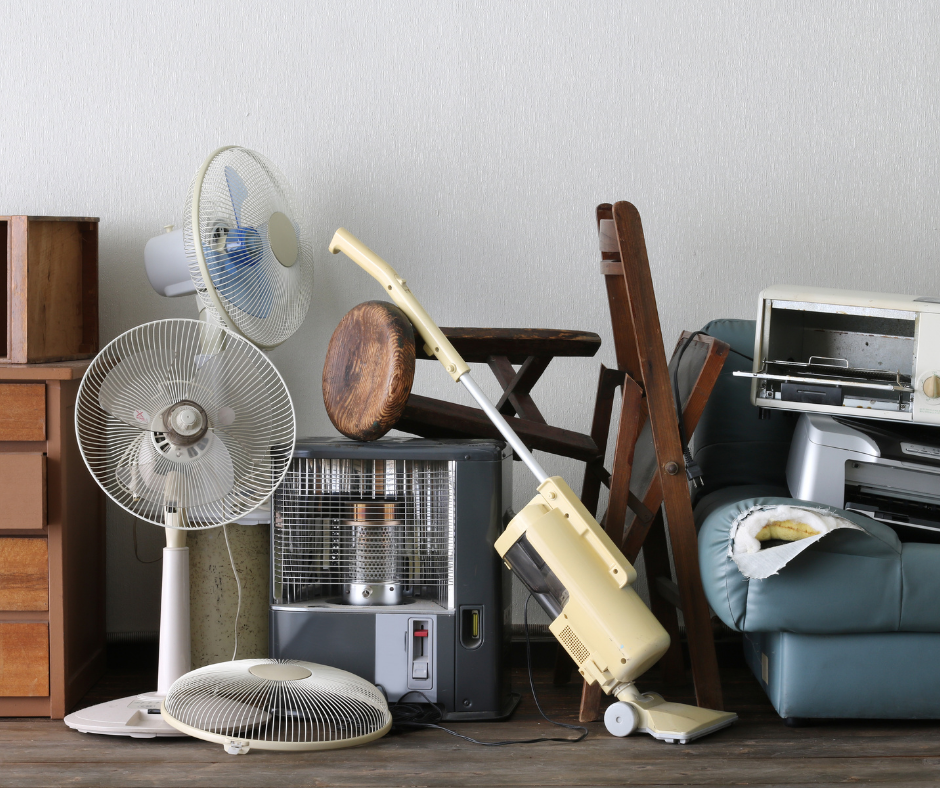 This is huge. You need to make sure that you don't have too much clutter lingering around your home when you're getting ready to show it.
A small amount of clutter is okay (and sometimes even desirable). It makes the home look like someone is living there, and clutter can make a great decoration if you're strategic.
That said, you don't want the home to look messy.
It's common to go "blind" to the clutter around your home. You may not notice those piles of papers or that corner full of empty bottles and school supplies. They're there all the time!
Make an active effort to go room-by-room and get rid of any clutter that's in plain sight. It's a good idea to rent a storage container or even storage units during this process, so you don't have to get rid of anything that isn't ready to be thrown away or donated.
We also recommend making this a group effort. If you have friends who can help you declutter, they'll make a huge difference. They'll spot the clutter piles that you're too used to!
5. Clean Every Day (And Hire a Cleaner if Necessary)
If you're routinely showing a house, you need to keep the entire home as clean as possible. This means that you want to, at the very least, do a quick sweep-through every day.
Vacuum the floors, wipe down the counters,remove sink odors and look for any small stains or messes that happen throughout the day. You don't have to have a full cleaning session; you just have to keep things fairly tidy. Spraying air freshener will help make the home feel more inviting as well.
It's a good idea to hire a professional cleaner at least once during this process. They can do a full deep cleaning session so that upkeep is easier. They'll handle things like steam cleaning and disinfection (and again, they'll be helpful when you're "blind" to your mess or any smells in your home).
6. Remove Most Personal Items
We know that you love your valued personal items, but it's a good idea to tuck them away or put them into a storage container for the time being. You want to make your home as neutral as possible.
This doesn't mean that you have to get rid of your various trinkets, blankets, or accessories. Instead, do your best to get rid of any family photos that are hanging on the wall, any certificates that you have on display, and any other personal touches that clearly marks the home as "yours."
It's unlikely that potential buyers will be "turned off" by these items consciously, but they'll have a harder time envisioning themselves in the home.
You want to create a space that's almost blank (but not empty). The potential buyer should be able to walk around the entire house and imagine how they would furnish or decorate the home without the distraction of your personal items.
7. Make the Home Feel Lived-In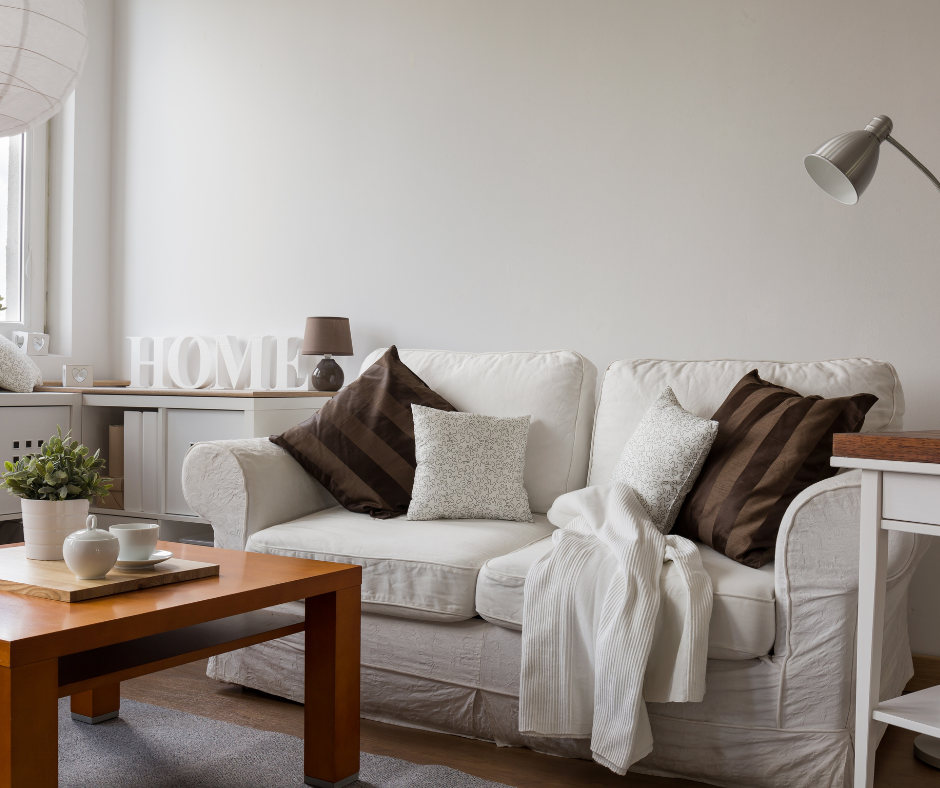 This is a tricky one. While you want to create a space that's neutral, you also want to make it feel "homey" and lived-in.
Yes, your buyers want to see themselves in your home, but that's difficult if it looks like no one lives there. It also makes things far more difficult for you as the seller because you're still living in the home. You want it to be comfortable!
Add small decorative touches to the home to make it seem like someone is there. Put a clean throw blanket over a couch or chair. Make the beds look comfortable and cozy.
This is also where strategic decorative clutter comes into play. If there are toys on the floor (arranged neatly). Throw pillows stacked somewhere and other comfortable clutter, people will perceive the house as more comfortable and livable.
8. Stage the Home for Your Ideal Buyer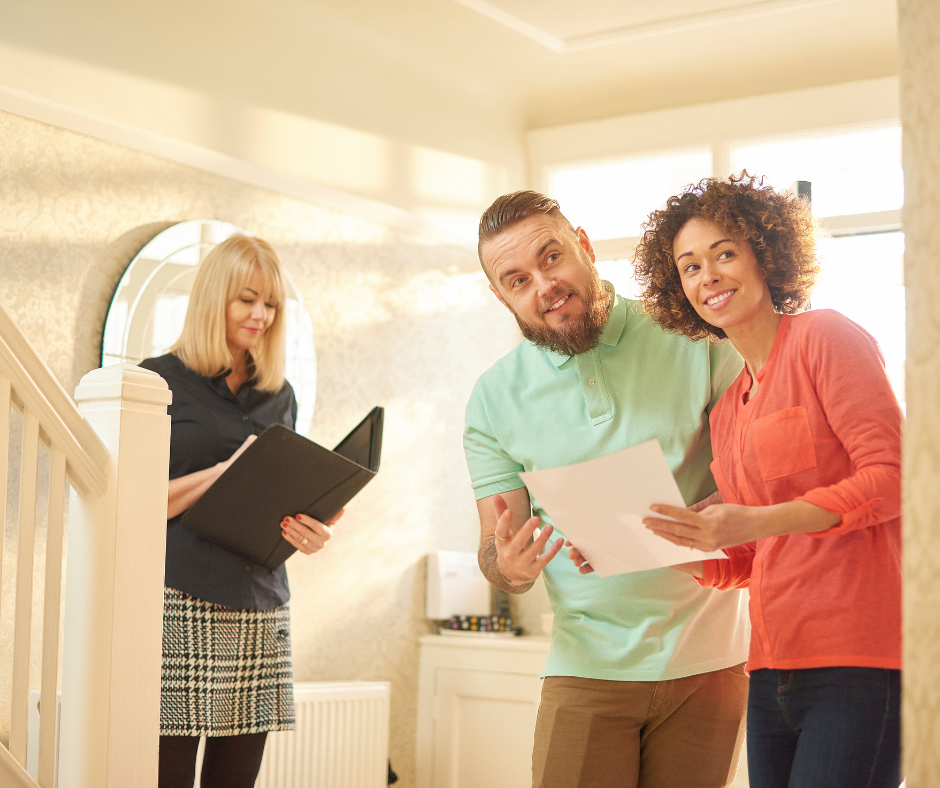 Who's likely to be buying your home? This is something that's important to think about when you're staging it. You're not staging the home for yourself.
You could cast a wide net, but for many neighborhoods, you can have a good idea of who's going to be looking into your home.
For a college area, you're likely going to sell a small home to a couple, a single adult, or roommates. Larger homes in college towns (or elsewhere) will likely be for families with children.
Try to pinpoint who your buyers are going to be and stage the home accordingly. It won't be a dealbreaker for anyone else. Here are a few suggestions (but get creative!).
Single Adults, Childless Couples, or Families With Adult Children
If you know that it's likely for your home to go to someone without young children, stage the home with adults in mind.
The master bedroom will likely look the same regardless of who you're staging for. The other rooms, however, will be different.
If there's a second bedroom (or third, and so on), consider staging it as something that isn't a bedroom. For example, a spare room can be an exercise room, a home yoga studio, or even a home office (more popular than ever as there are plenty of remote workers in 2022).
This isn't to say that you can't still stage a room as a guest room. We recommend trying to make it more "hotel-like," even if someone is still living there.
You can use a more minimalist aesthetic if you're staging for adults. Parents with small children may have a difficult time envisioning their families in your home if everything is too pristine or blank.
If there's a yard, set up a patio as a social area. We'll talk more about staging your home's exterior later on in the article.
Families With Children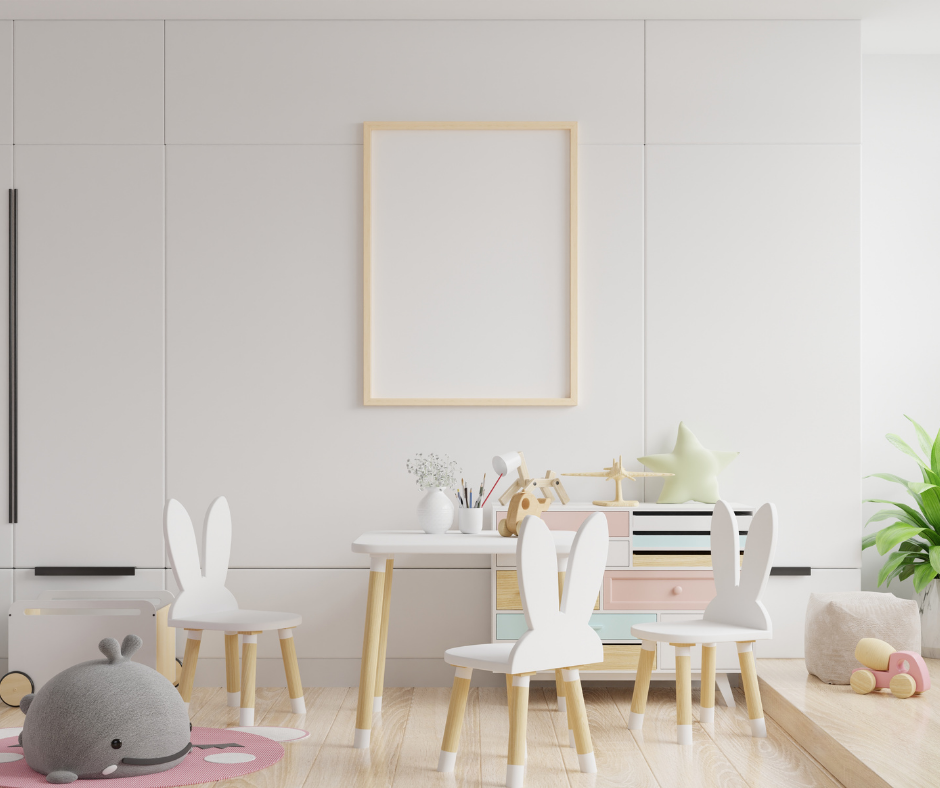 When you're trying to attract buyers with young children, you can have a bit of fun when you're staging.
If you don't have your own children, we recommend renting either a children's twin bed or a crib to make a nursery. You could also rent or borrow other supplies, like a changing table or a bassinet.
This is a good time to use kids toys as decorations. A plush toy on a bed or some building blocks on the floor (arranged nicely) will make a big difference.
You can also create a child-friendly backyard. Again, we'll discuss how to stage your yard later on. Keep reading!
9. Make the Rooms Look Larger
Even if the rooms in your home are small, you can use strategic staging to make them look larger.
First, swap out your curtains for sheer versions to maximize natural light. Natural light will make your home feel more open. Avoid too many closed doors while you're staging a house for sale so light can flow freely through the home.
We also recommend using mirrors around the home. Large mirrors will add depth to your home and bounce light around.
When you rent furniture, try to avoid anything too bulky. Sleek furniture will make the home look more spacious.
10. Don't Forget Your Curb Appeal and Outdoor Spaces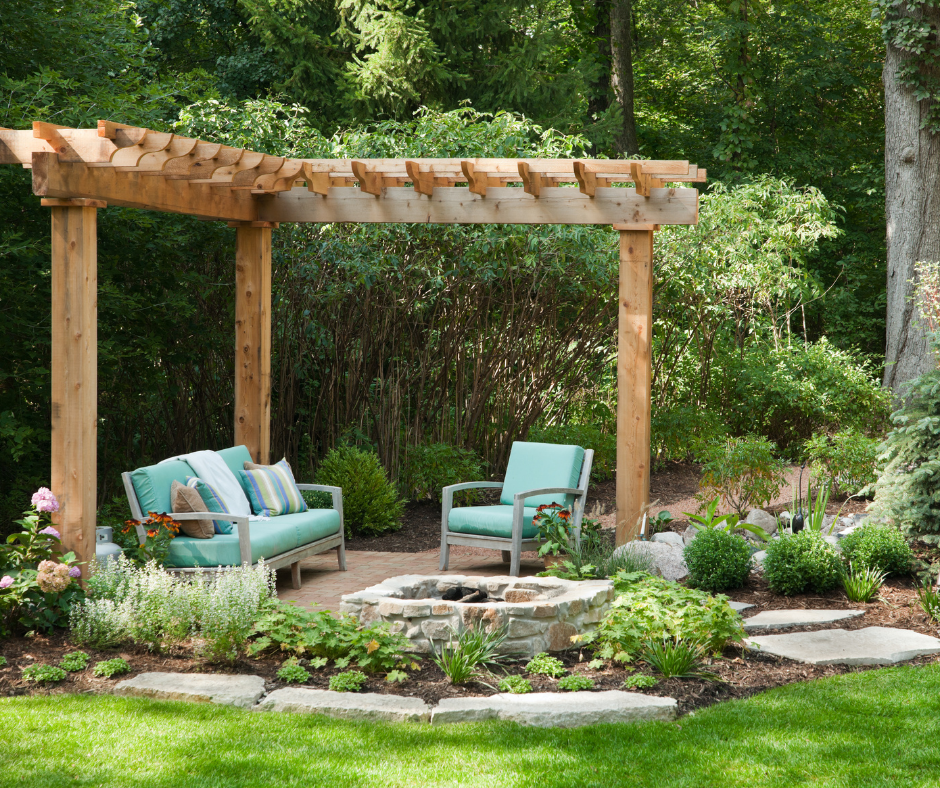 You can't neglect your home's exterior when you're staging a house to sell. After all, that's the first thing that potential buyers are going to see! Curb appeal is everything.
You don't have to do a full landscaping job to make the outside of your home look appealing. Here are a few "staging a house to sell tips" for your front and back yards.
Front Yard and Basic Exterior
The front yard is the first thing that anyone will see when they visit your home. Make it count!
We recommend keeping it fairly simple. A lawn with nice green grass and a pathway to the front door looks clean and minimal.
You could have a small garden or potted plants in the yard to bring in some color. Use sturdy flowers and bushes that won't be too hard to take care of for prospective buyers.
Make sure that your driveway is in good condition.
You could add "extras," like a statement door or statement shutters, but this isn't essential (especially if you're on a budget or a tight schedule).
Backyard
Your backyard is going to vary depending on who you envision buying your home.
For adults, it's a good idea to set up a comfortable patio space with outdoor furniture that looks great for relaxing or entertaining. A few chairs and a grill or fire pit will make the backyard look welcoming and comfortable.
For families with children, consider renting a playset. This will give your backyard "fun" energy.
Staging a House Doesn't Have to be Hard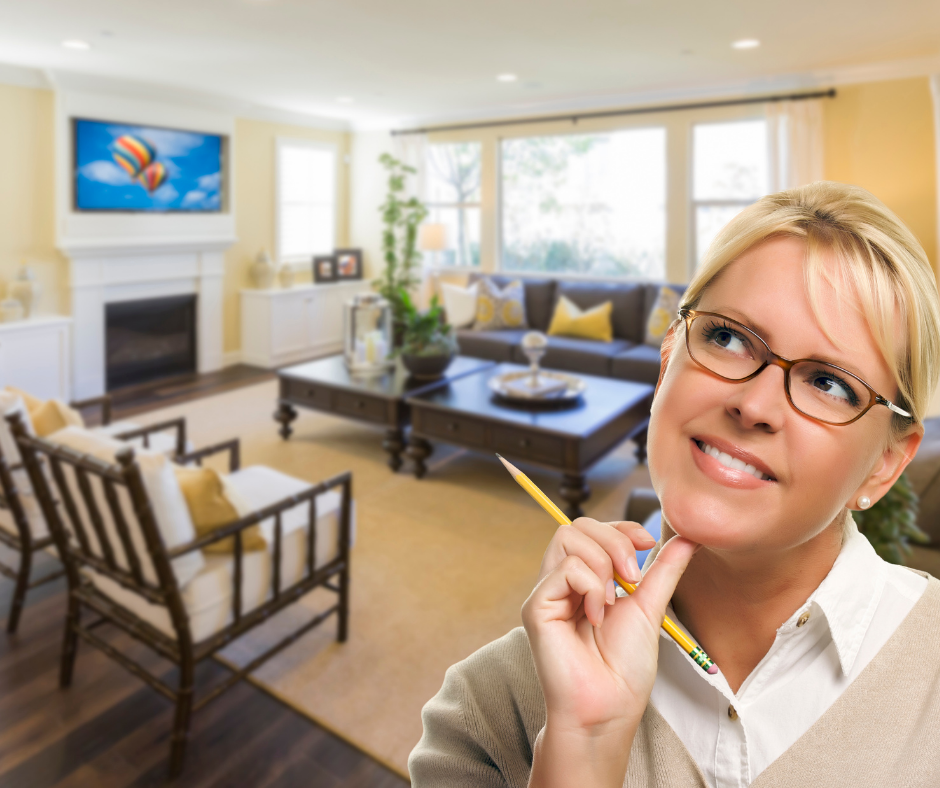 Staging a house can be a lot of fun as long as you know what you're doing. Try using these home staging tips to help your potential buyers imagine their dream home. You'll have a buyer lined up in no time!
If you don't feel like going through the home staging efforts, why not sell it as-is? At Millennial Home Solutions, there is no need to go through a staging process! We can give you a cash offer right away. Fill out this form to get started.